Feb23
Comments Off on Who is Your Target Home Buyer Customer?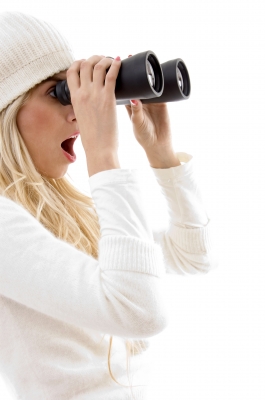 "Everyone is not your customer." Seth Godin
True, isn't it?
Who is your customer?
Are you rehabbing houses for a well-defined home buyer? Can you describe him (or her)? What kind of house is he looking for? What kinds of finishings does she want in her house? What kind of job and salary does he have? What does her home mean to her?
In the field of house flipping, knowing our customer makes the difference between making a great profit and making barely enough. It makes the difference between selling before the house is complete and languishing on the market for months. To nuance what Seth says, "Every home buyer cannot be your customer."
In my conversations with rehabber clients, I listen to see if the target market is well established. Not to know is a business dream without a destination. If you do not yet have your target market well-defined, here are some tips to get you started:
1) Describe from a socio-economic viewpoint a target home buyer who is willing to pay for a brand new looking, rehabbed house.
2) What kind of home is he looking for?
3) In what location does he desire to live, i.e. schools, work, services, access to main thoroughfares
4) In what quality of neighborhood does he want to live? (Hint: Find an area where there are homes that need to be rehabbed in the midst of desirable homes)
5) What quality of home finishings does he desire?
In the example below, I contrast two unique buyers from real markets in which we have funded rehab deals. Use this to help define the kind of buyers that would be your target customer. Use the categories suggested and fill in how you would describe each for your best customer in your target area.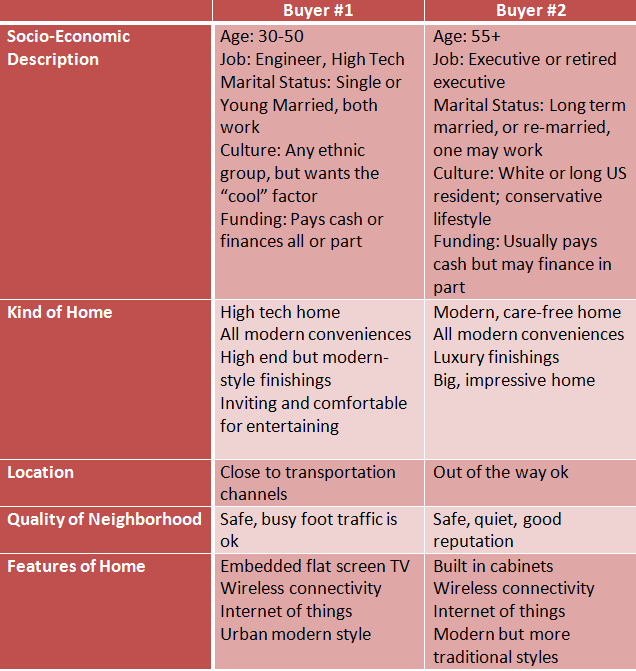 Once you know your target home buyer, apply the following tests to make sure it is viable:
1) Will your target customer be willing to pay for the house that you rehab? If not, you may need to choose a different customer or market as your focus;
2) Do you currently possess the potential rehab projects in the areas where this customer is looking? If not, you will need to cultivate relationships with realtors or tweak your marketing to include areas that you haven't before;
3) Do you have the background in providing homes to target your customer? For example, if you have typically focused on lower end properties to prepare them for landlord buyers, you will need to get accustomed with what the high end client wants. Trips to see new luxury model homes will help you to see what they want. Take pictures and then check prices to create a new renovation budget;
4) If you do not yet have relationships with realtors who service high end clients, it is time to do so. They can also help you find houses to rehab.
Note:
We can provide you with a proof of funds for making offers. We have worked with many rehabbers who target the higher end of the market. Give us the opportunity to see how we can fund your deal. We provide up to 100% of the financing you need to fix and flip a home in California.
By taking some time to define your customer, you will be able to test your business model to see if it is viable and profitable. As you do so, you may be challenged to make some changes. And that is what a viable business always does. We have to evolve with the changing market. As the result of this process, if you need to say good-bye to your old target market, congratulate yourself for facing the truth and being willing to change. You will be glad you did. —————————————————————————————————–
Gap Funders provides up to 100% of the financing you need to fix and flip houses in the Western states. Visit us at: GapFunders.com for your free ebook, "How to Become a Millionaire in Two Years with Little or No Cash or Credit."