Feb20
Comments Off on 15 Ways to Make More Profit Flipping Houses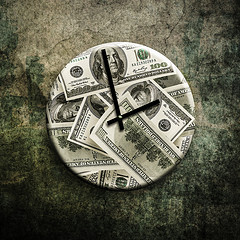 "Time is money." -Benjamin Franklin
This saying is especially true when a rehabber has worked hard on a project which once complete ready to resell. The speed of the sale process will determine whether he will be rewarded for his hard work and will demonstrate whether he was correct is his projections of what the market would pay for the house.
When the loan terms are written, certain assumptions were made that took into account the projected amount of months it would take to both rehab and resell. This worst-case projection has profit projections built in. If the loan term is exceeded, the projected profit is in jeopardy. Even in an up market with rising values, the monthly interest payments on a project that exceeds its expected deadlines are going to be greater than most rates of appreciation. That said, time is of the essence to protect the project and the rehabber's profit from being eaten away by extended project times. It is for this reason that it is essential for any project to be both completed and sold on time.
Here are some tips to help get your project done and sold quickly and save you from the profit-sucking consequences of runaway time.
1. Realistically Estimate
How much time will it take to complete and resell the project? To under estimate the time to complete and resell a project is to set it up for challenges from the start. It is better to add a month or two to the expected time to complete than you think you will need. This will help account for unexpected delays. It is always better to under promise and over deliver when it comes to project completion. While it is true that each month of a project incurs more loan interest, there is a difference between interest that is projected in the underwriting stage of a loan and the actual interest charged. Unless a rehab loan has a pre-payment penalty or a minimum interest charge (as expressed in months), if the project finishes earlier than it was projected to take—and that was used in the loan term in the promissory note—then that interest is not charged and adds more profit to the bottom line. In this case, it is always better to add some extra time to the job to ensure the private money investors are not panicking if the loan term expires.
2. Get Started on Time
If possible, get started on a project the day of closing and keep your crew progressing consistently. The smart rehabber has his crew on standby as the escrow office is processing the sale. He also finds out from the building permit office what kind of work he may start without having permits approved. In most municipalities, the demolition work may be started even without permits. (Check in your city). As such, work can begin immediately while construction permits are submitted. As well, an architect can be employed even during the week of escrow to at least start a preliminary set of concept drawings to save time. In most cases, architects need 2-3 weeks to compose and deliver a set of plans. And then those plans must be submitted to the city. Thus, the earlier an architect gets started, the sooner she can get the final plans done.
3. Get Your Own Crew
Rehabbers with their own crews are able to finish jobs faster because their crews are committed to them. Not every rehabber has the advantage of this fact. But it is still something to work towards. If you have to round up a crew every time you have a new job; or you have to get an independent general contractor to work on your job while they have other customers with their own jobs competing for his attention, the distraction factor adds time to a job that uses up precious time. And, like we said, time is money.
4. Be Actively and Consistently Involved
The rehabber who is actively involved in a job will be able to move the project along more quickly. Even if the rehabber acts as a white collar supervisor managing his various project managers, the amount of direct contact you have with your people will move the job along more quickly.
5. Keep Focused
This tip has many applications and examples but allow me to point to a few ways that keeping your focus on the most important issues makes a huge difference in how quickly you complete and sell, and thus your bottom line. I have seen rehabbers that were good at finding deals that found more deals and started more projects than they were able to manage well. While the ability to find deals is very important, starting more projects than you can manage and finish on time turns into a night mare. The objective of a rehab project is to renovate a house and resell it. If finding more deals is easy for you, then this can become a case of the shiny object syndrome that many business owners fall prey to. Tip: Realistically assess how many projects you can optimally manage well, and do not buy more houses than your limit. Even if you can delegate some of your responsibilities to someone, your ability to manage managers is limited. I have found that a single operator rehabber can usually well manage no more than 5 rehabs at one time. More than that causes a lack of focus, project delays, and need-less cost overruns. Take it from a rehab lender who has seen every kind of rehabber out there: you have limits. Remember, time is money. And if time is being used up because of your lack of focus on the jobs you should be getting finished instead of taking on more, then you are hurting your own profits and your relationships with both contractors and private money partners. Example, I had one borrower who had so many projects going at the same time that he couldn't even remember that I was his lender. Every time I called him he would say, "Who are you again?" While my ego could have been hurt, that was not the issue for me. I was more concerned that he was so distracted about the deal I funded for him that he was not getting it done. And that is exactly what happened. He went overtime on the project and part of his profit was eaten up by the termites of two extra months of interest.
6. Be Connected to the Right Realtors.
Since you are fixing up and reselling to a retail home buyer, you will need to know the best listing agents in your area. Although there are exceptions, even some of my realtor friends admit that all realtors are not created equal. There are realtors who are full time who are very active and make a good living doing it. That is whom you seek. But did you know that the average realtor nationwide makes little more than $20,000 per year? This statistic tells you that for those who are making good money in realty, there are a whole host of realtors who for them it is little more than a hobby. The realtor who will actively promote your property to the right kind of potential buyers will earn their commission and get your houses sold the most quickly. They need to have a plan and be well connected to what is a constant stream of new buyers because once these buyers have a house, they usually do not buy again for years. Here are some tips in finding a good realtor to put your resale exit strategy on hyper-drive:
a. Interview her and ask how she finds home buyers. If she has a strong, consistent marketing plan that involves both online and offline lead-generation, that is a good sign.
b. Ask what the strongest buyers are looking for in a house in your market. Get details of home features, price range, locations. Ask her to create a type of avatar for the buyer. Then when you rehab, target this buyer in your plan.
c. Ask the realtor how your property will be promoted during the sale process. What online and offline tactics will be used? How often? How much are they going to spend to promote your property? What benchmarks will be used to evaluate the results? How will the plan be modified and improved as needed? Get their marketing plan in writing and have them sign it.
d. Have an escape in case the realtor does not promote your property as agreed. Long listing agreements are only beneficial for the realtor. If it is priced and promoted well, why would a listing agreement need to be written for 6 months? Sign nothing longer than 6 weeks. That is enough time. If they complain that 6 weeks is not enough, tell them that you are offering a bonus to get it sold in less than 6 weeks (see #9).
e. See if the realtor knows the statistics for how long the typical house will be up for sale in your market. For example, the realtor that I chose for one of my properties showed me a zip code specific chart of when most houses sold and the price over or under the listing price. This allowed me to determine that statistically, the best buyers would show up in the first 3 weeks and would offer me 10% under the asking price. And that if I waited to take a higher offer, it would likely not come—facing the prospect of having a house on the market for too long. This kind of information adds the element of reality to a house sale. The opposite can be true as well. In some markets the first week will bring the highest offers at 10% over the asking price. In that case, it is better to take the offer and not wait for 20%.
f. Many realtors today have contacts with good stagers. Ask for a referral. You may even get a discount for being referred by the realtor.
7. Price Your House Realistically
Setting the right price for your home is the single most important decision you will make when you decide to sell. Go too high and you risk turning off every buyer in the marketplace, go too low and you leave money on the table. One simple but powerful technique for pricing your home aggressively is to spend the day looking at your competitors' homes. Doing so will help you see the world through the buyers' eyes. Be tough and honest with yourself. Compared to the competition, what would be a price that would position your home as the best value proposition for buyers in your marketplace?
8. Price to Sell
In an up market, setting the price a little below your target number will attract more buyers and fuel a feeding frenzy that will drive up the price from increased competition. Use this to your advantage. If your target price point is just above a natural price division point, go just below to attract more buyers who will then exceed that price division point to arrive at your target number. For example, if you have solid evidence that the price should be $1.1 million, it makes sense to price it at $999,999 to attract more buyers. You will likely get your price and have more than enough buyers competing so you can choose the best terms as well.
9. Offer a Bonus to Selling Agents
A listing agent whom you have chosen to sell your house can be paid any commission amount to which you both agree. Why not add an incentive bonus to the commission of 1% if they sell it within the first 3 weeks, .5% from week 4 to 6, and 0% extra after week 6. When they have to make a choice between picking up the phone to tell someone about your house or someone else's, and yours has the bonus, who do you think will be on their mind? This is not greed, it is just reality. They have to decide every day where to spend their time as well!
10. Hire an Great Listing Agent
Not all listing agents are created equal. To find an aggressive full time agent, take the time to research the market. Drive around the neighborhood and see who is listing properties. Then research their names and find properties they listed in the past. Find out how long they took to sell. If they pass this initial test, ask the realtors how these houses were marketed, what worked, what didn't, etc. Also, talk to other investors to see which realtors have sold their houses quickly and have been a pleasure with which to work. Remember, you are looking for a realtor who can become a long term member of your team. The one you seek has done their homework, is a professional, and is worthy of your trust. You have to objectively filter out the hobby-type realtors to find a keeper.
11. Encourage Critique
Ask potential buyers and realtors to give you feedback about your remodel job to see if it meets their expectations in quality of workmanship, choice of finishings, and style. This keeps you open to suggestions and relevant to your target market.
Be open with your realtor regarding their promotional efforts as well. Try to compliment as well as constructively critique their efforts. Just because you are a rehabber doesn't mean you don't know a thing about marketing. So offer her suggestions and keep the realtors who are open to them. Remember that you are helping her do a great job so she can get paid as well. For example, you may suggest ways to improve the marketing flyer, open house time periods, online marketing, or even the MLS description of the property.
12. Offer Buyer Incentives
In an up market with more buyers than sellers, it is still important to offer some incentive to buy your house versus another choice. You may pay for cable TV for a year or pre-paid diapers for a year for a new family. These items cost very little and go a long way to building rapport with a buyer who will be moving into your finished project. Letting them know that they are more than just a paycheck from a house sale goes a long way and actually helps protect you from complaints about little things the buyer discovers they doesn't like about the house once they move in.
In a down market, a buyer who has narrowed their search to two or three top choices may need a little push to motivate them to take action. To encourage buyers, many sellers offer incentives like buying the interest rate down on the purchaser's loan, paying for closing costs, inspections, or repairs, or providing allowances or credits for home upgrades after closing. In addition, many sellers prepay for services like internet services for a year, taxes or homeowners association dues, or even golf club memberships.
13. Stage the Home & Enhance Curb Appeal
Buyers won't pull the trigger unless they become emotionally invested in your home. To help build a stronger first impression, improve the outside of the house as well. And always have some "wow" factors inside the house to grab their attention and cause a memorable moment.
Staging the home is very important. Especially in a day when "great rooms" are the rage, a stager can help you to create the division of spaces needed so the buyer can visualize how those large spaces will be utilized. The key is to activate the imagination of the buyer to see himself actually living in the home, using those spaces as they were intended. "Would I be comfortable here?" is a key question in the buyer's mind. Having furnishings and decorations throughout the house helps to achieve this as well, so bedrooms, living room, kitchen, and bathrooms are furnished to look like comfortable and useful spaces to the buyer. Most stagers keep these kinds of things on hand to fill an entire house and make it appear someone like them is living there. Don't skip this step. It can make the difference in how fast the house sells and at a premium price.
14. Use a Pre-appraisal and Pre-Inspection
Before listing your house, have an appraiser and inspector provide reports that can be provided to the buyer. This will put them at ease that all the work done addressed any issues and that the price is well justified. If you want to pay for another appraisal, you can provide them the after repair value appraisal that was ordered when the loan was underwritten.
15. Provide Home Warranty Insurance
Buying a home warranty for your buyer is not very expensive and a huge advantage for both parties. Most cost under $1000. Even in a seller's market, a home warranty helps provide you the protection that a buyer will not be faced with unanticipated repairs. This helps to ensure their satisfaction with the purchase and builds trust and rapport.
After all your hard work on your rehab project, you certainly want to sell it for top dollar in the shortest time possible. By implementing these techniques, you will attract the largest number of able buyers and more likely sell the house faster. Then you can move on to your next project. When you shorten the time to sell, and plan for the long term satisfaction of your buyers, you have more fun and make more money too.
_________________________________________________________________
Gap Funders provides up to 100% of the financing you need to fix and flip houses in the Western states. Visit us at: GapFunders.com for your free ebook, "How to Become a Millionaire in Two Years with Little or No Cash or Credit."